People love analyzes and predictions for 2050. The year takes on an almost totemic significance. What will happen to our planet, what will our lives be like, what jobs will we have, where will we live, what will we eat?
Scientists as well as ordinary internet users try to give answers about the different cities and countries of the planet, in Earth 2050 from Kaspersky. Meanwhile, PWC's The World in 2050 research predicts that driven by technology, emerging markets could grow roughly twice as fast as advanced economies, with six of the world's seven largest economies now emerging . Accordingly, The Global Buildings Performance Network argues that developed countries should focus their efforts on retrofitting, while developing countries should focus on new construction and limiting per capita residential floor space, calling for immediate action by policymakers for the good of planet. According to UNESCO and Futures of education, for a sustainable planet it is essential that higher education is governed by social justice, is real for all, affordable and of high quality – practical and experiential to include academic and cultural experiences.
Scenarios, analyzes and politics gallop in the imagination and actions of international decision-making centers. In Greece, as we move towards the world we will bequeath to the next generation, we follow the developments and worry about our own position.
The Architect Show 2022_Fast forward will not be a futuristic think tank but a space to discuss the reality and visions for the future of an architecture that will be able to maximize its offer to people.
On Saturday, December 10th, the focus is on the steps towards the next day in various areas that concern architecture. Sustainability and its materials, technology and the interaction with the house that acquires its own personality, place branding and the procedures before the design of the residence and the hotel, investments and value engineering, the public space through comparison of Greek and foreign cities are some of the issues that will be discussed.
On Sunday, December 11, the debate on the Greek summer and the development of Greek tourism will continue. The preservation and development of local culture is examined in the context of globalization and the driving force of the Greek economy.
SATURDAY, DECEMBER 10
"Architecture beyond abstraction. REUSE-SUSTAINABILITY", 12:00 – 12:20
The new ambitions of architecture are linked to its earthly content taking into account ecology, sociology and geopolitics. What does creative reuse mean at the scale of everyday life?
Discussion between architects Maria Kaltsa and Ilias Messina, Founder of ECOWEEK.
"The direction of the image", 12:25-12:45
Nikos Nikolopoulos, lighting artist and founder of Creative Lighting in London, will take the stage at tAS4 to talk about the direction of the 3D image and how, through a cinematic look, he has highlighted the design style of major architectural offices, worldwide, such as Foster + Partners, Make Architects, Perkins & Will, EPR Architects and many more. Having gained significant experience in the fields of architecture, advertising and photography, Nikos presents his philosophy of producing powerful images, with light as a key tool, just as a painter or a cinematographer would.
"New apartment buildings: Form or function?", 12:50-13:35
The new apartment buildings have a strong identity of their own. With original views and modern typologies, they impress. With what logic are they designed and what new models of life do they serve?
Speakers
Pavlos Hatziaggelidis, 314 ARCHITECTURE STUDIO
Marialena Tsolka, TSOLKA ARCHITECTS
Dimitris Tsigos, OMNIVIEW
Konstantinos Lambrinopoulos, KLAB
Marina Karamali, KKMK ARCHITECTS
Aristides Dallas, ARISTIDES DALLAS ARCHITECTS
Danae Makri coordinates.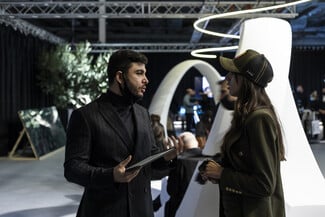 "The Renaissance of the residence", 13:40-14:15
The technical background and infrastructure for housing that offers quality of life is a reality. A step forward, the world in which homes will have their own personality, interactive with the resident, thanks to technology, is not a futuristic scenario. At the same time, the apartment buildings of the '50s, '60s and '70s are waiting to come back to life.
Speakers
Panos Dragonas, DRAGONAS
Tsambikos Petras, PETRAS ARCHITECTURE
Dimitris Potiropoulos, POTIROPOULOS+PARTNERS
Mara Papavasiliou, MICROMEGA
Giorgos Badogiannakis, Blue Development / Paradise Quarter
Danae Makri coordinates.
"Value engineering, a cost conscious conversation", 14:20-14:55
Value engineering takes place when the cost of a project far exceeds its budget, resulting in a multitude of consequences. In an international environment, it is a topic that comes with great speed. On the stage of tAS4, representatives of project management companies, architects and investors discuss.
Speakers
Lydia Rebi, Senior Design Manager – Hill International
Giorgos Vitoulas, Partner – Arbitrage Real Estate
Panos Bastos, Partner – Diarchon
Michalis Mavroleon – CEO & Founder – A&M Architects
Markos Douridas – Partner – RCTECH
The panel is edited and moderated by Errikos Arones, Hellenic Properties.
"Materials in action, the next day", 15:00-15:35
Buildings with a load-bearing body made of wood. The recording of all the materials that exist in stables and warehouses in Athens. The next day for cement, a black listed but necessary and liberating material.
Speakers
Maria Papafigou, OOAK
Konstantinos Pantazis, Point Supreme
Apostolos Mitropoulos / Thanos Zervos, Tenon Architecture
Alexandros Kitriniaris, KAAF
Nick McClughin, Head of International Specification – EGGER Group
Danae Makri coordinates.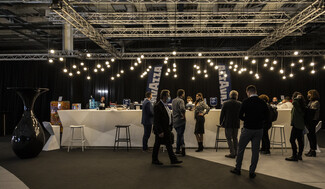 "What is green;", 15:40-16:20
The concept of sustainability dominates most of the panels, as it is now being attempted to pass into people's culture. However, the common definition and the parameters to be considered differ. What are the different perspectives of sustainability?
Speakers
Manolis Bogris, EBARCHITECTS
Sandra Baer, ​​DIMAND
Eleanna Makridis, Makridis Associates
Alexandros Vaitsos, Deca
Stella Pieris, PIERIS ARCHITECTS
Thanos Zakopoulos, CTRLZAK
It is moderated by Ilias Messinas, founder of ECOWEEK.
"Public space: Athens – Paris – London – Barcelona", 16:25-17:10
In a different discussion, we examine public works in Athens, Limassol and other Greek cities, compared to metropolises such as Paris, London and Barcelona. What is happening in our country at the level of dialogue and study? We are also looking at the impact of the projects that were finally implemented.
Speakers
Ivi Nanopoulou, TPA
Thomas Doxiadis, Doxiadis +
Giannis Armeutis, ARMEFTIS – PARTNERS ARCHITECTS
Telemachos Andrianopoulos, Tense Architecture Network
Kostas Bakoyannis, Mayor of Athens
Danae Makri coordinates.
"Τhe Future of Work", 17:15-17:55
Part of the new global post-pandemic reality is telecommuting. In the age of digital nomads, when people work remotely, what will happen to office spaces? Why would workers go there? Will open-plan workspaces continue to be a trend, and if so, will they continue to be primarily equipped with desks? What role will co-working spaces play?
Speakers
Tasos Georgantzis, URBAN SOUL PROJECT
Dimitris Travasaros, DIVERCITY ARCHITECTS
Marika Mavroleon, A&M ARCHITECTS
Hlias Papageorgiou, PILA STUDIO
Panos Parthenios, PARTHENIOS ARCHITECTS
Moderated by attorney and investment advisor Marcel Cremer.
"WASTED. WASTE NOT. WANT NOT. In conversation with the curators of the same titled project", 18:00-18:15
As part of The Architect Show 4, on December 10&11, 2022 at the Metropolitan Expo, the exhibition entitled "Wasted. Waste not. Want not". The subject of the exhibition, produced and creatively directed by Design Ambassador and edited by John Veikos and Anna Sbokou, is the concept of "waste", as it is defined in the context of various branches. The aim is to present the emerging strategies for the reuse of waste, and especially of the existing built landscape of Athens, to highlight the value of reused materials over the production of new ones and to highlight the existing practices for dealing with the creation of "waste".
Speakers
John Veikos, Founder of PRAXIS & Special Projects Director MOSESSIAN
Anna Sbokou, AS LIGHT
It is coordinated by Ilias Messinas, architect and founder of ECOWEEK.
"Retail & Experiential Design", 18:20-18:55
Five distinguished participating speakers talk about the design, direction and creation of atmosphere in the everyday: hospitality spaces, shops, dining/leisure spaces, events, etc. How does a commercial space acquire its own special identity that makes it stand out and integrate, in the existing context, at the same time?
Speakers
Aphrodite Bonatsu, Stones and Walls
Sofia Krimizis, KSESTUDIO
Evelina Garandzioti, POST SPECTACULAR OFFICE
Angeliki Athanasiadou, AVW
Ermis Adamantidis, Not a Number Architects
Danae Makri coordinates.
"Closing Remarks – End of Day 1", 18:55
Register now for tAS 4, here!
The creative direction and content editing of the event belongs to Design Ambassador and Archisearch. The Architect Show is organized by the company MEDEXPO AE
Source link
& submitted by
Newsicon.org